Seminars are for your education. They do not serve to beast the students all over the dojo floor, but are instead there so that you can learn, with like-minded individuals, the subject matter on offer. No affiliation or particular level of experience is necessary, just an open mind and willing to learn.
 
2023


June 24th & 25th - Cambridgeshire Bunkai Weekend, concentrating on Heian Shodan & Nidan in the morning, up to Heian Godan, Tekki, and Bassai in the afternoon.

August 7th-11th - Summer School at Newton Abbot dojo. Immersive week of training with Renshi John Burke.

September 31st & October 1st - Holland Bunkai Weekend. Please constact Master John Correlje using info@chonkyong.nl to book your place.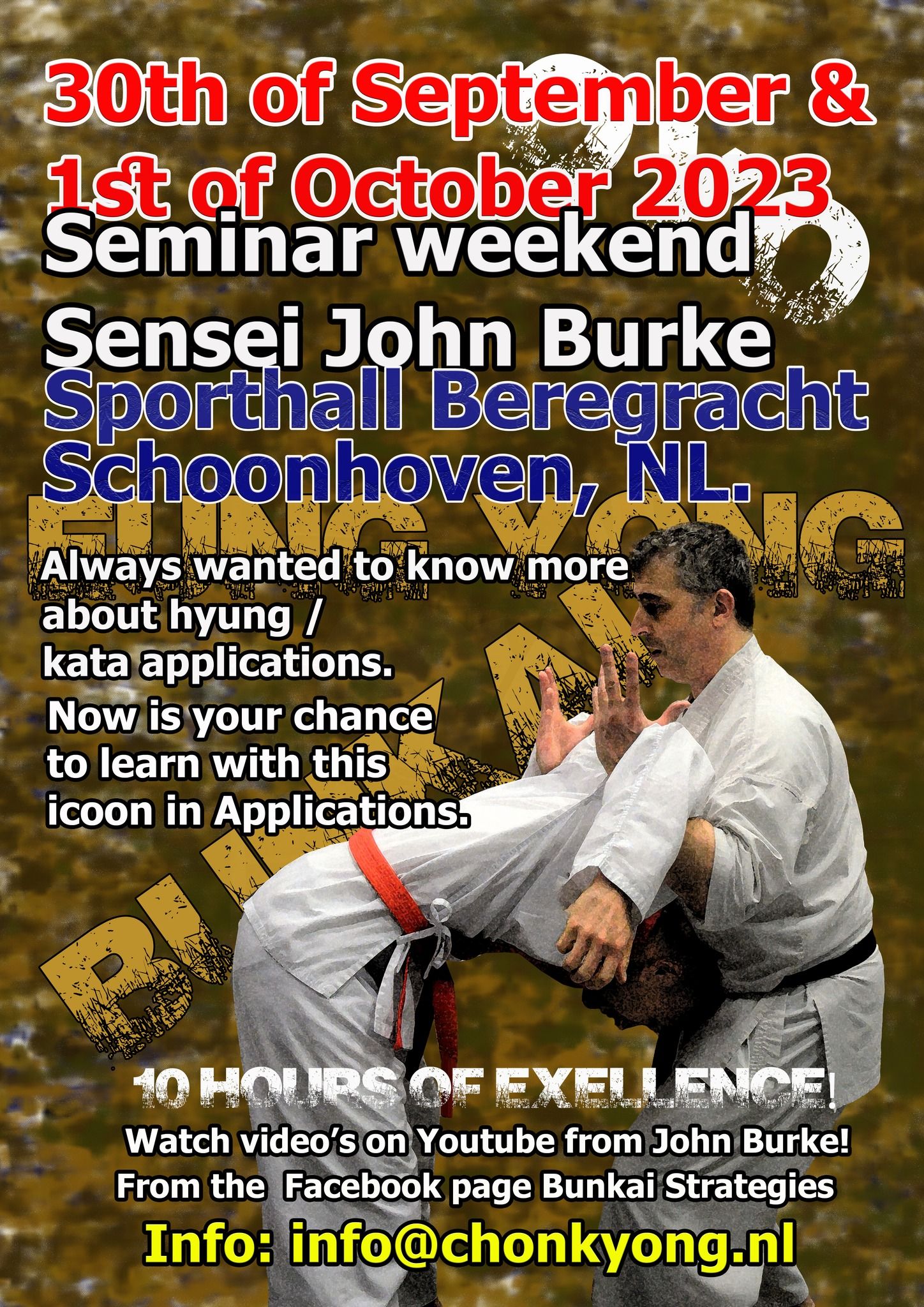 25th & 26th November - Wrawby Seminar Weekend at KRMA, Wrawby, hosted by Andrew Banks sensei. Please book your place directly by contacting admin@krma.co.uk